ATTENTION, MOVEMENT AND STILLNESS
Optimise body and mind through through qigong, daoyin and mental training.
Embrace your life force
Dao training enhances your health and increases your level of vitality, making you feel good. You will experience serene joy for life.
Optimise the quality of your life
Change is the only constant in life. Tuning in to her dynamics leads to efficiency and development. Connecting with the source of your vitality and use it for your development.
Trust your power and use it sustainably
Clear mind, true heart and powerful body.
At the junction of healing and martial arts, you learn to live from integrity.
" I feel a lot more calm, focuse and present in the moment. I also beel better equipped to deal with other people's stress and insecurities (especially colleagues) "

Felicia
---
Activity
Classes and workshops.
---
Live and online inspirational workshops and ongoing classes for physical and mental wellbeing. Also for men's training MANKRACHT.
Individual training
---
Individual guidance on health, wellbeing, and use-of-self. Honouring mind and body in a down-to-earth and effective way.

Other activities
---
Studio MENG offers space for associated practices like Body Voicing (Icatya Sedney) and Gevoels Bewust Bewegen (Robert van den Bosch en Deborah Goedwaagen)
What others say
Paulus Nabbe
Think Yellow
,
Through the love for my profession it is easy to give it plenty of attention and time. It is harder to have attention for myself. […] Inspiring classes with a healthy dose of humor and relativation. The next day I am always a little sharper and more energised!
Max Douw
[…] to be here as a human being, with all your weakness and power, sweating, battling and at the same time completely flowing, accepting; these classes might just be something for you. Paul van Vliet came to my show. "It was beautiful" he said. "And you have learnt to stand."
Luc
Psychiatric hospital
,
At work I am often confronted with confused people but the Qigong classes help me keep my energy to myself. They help me distance myself from these situations and allow me to keep an overview. On top of that I feel much less stressed by this kind of difficult situations. I feel stronger within myself.
Kaspar Kröner
Dao training with Mattijs opened new inner worlds for me and brought me a lot of inspiration in my search for a better connection with my body and my singing voice.
Anna and Hans v/d Steur
My husband and I have been having lessons with Mattijs for several years, and enjoyed them very much. He has the skill and ability to structure his classes so that they benefit various ages and needs. … The exercises are right on and effective. In addition, he always includes anti-stress treatments such as relaxation and meditation, and adds a good measure of humour so that we leave feeling cheerful and relaxed. And always want to come back for more.
Lilian Kluivers
Do-in Academy
,
Mattijs teaches in a unique personal style: original, calm, casual and modest. Yet powerful and confident at the same time. In a calm atmosphere Mattijs offers a lot of information that is solidly structured and that is practically embedded. The training stirred a lot and gave me plenty of energy.  I feel proud that Mattijs offers classes in Do-in Academy at times.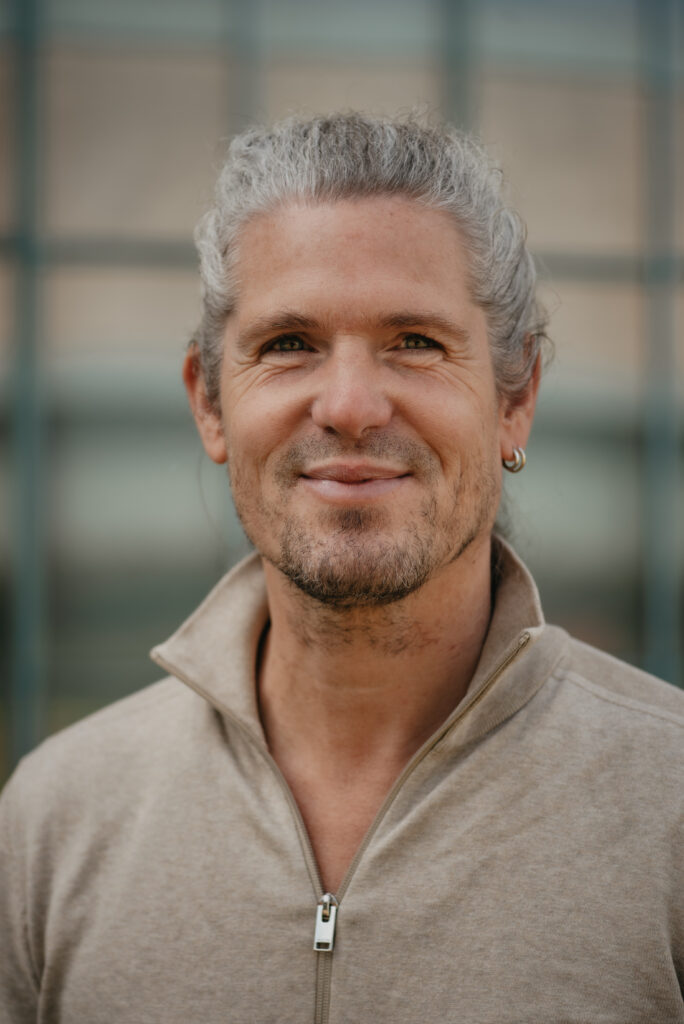 Are you curious about optimising the power of personal presence?

Call or e-mail Mattijs!